We operate within a clearly defined value framework. Our commitment to our work, with a high sense of social responsibility, does not allow for any deviations. We strictly follow the principles of equality, meritocracy, transparency, and accountability, serving the public interest.
Equality
We believe in and adhere to the principle of equal treatment in the work environment, ensuring that there is no discrimination on the basis of race, colour, national or ethnic origin, descent, religion or other beliefs, disability or chronic illness, age, marital status, sexual orientation, gender identity, or gender characteristics.
Meritocracy
We embrace the principle of meritocracy, a fundamental constitutional principle that guarantees the ability of everyone to hold public office if they are qualified for the position. Our team consists of deserving and competent executives who set the bar high in terms of the services provided.
Transparency
We ensure that our actions are understood by the interested investors. We provide clear information about our policies, our actions and our decision-making process.
Accountability
We must be accountable for our actions and decisions, both to the general public and to the businesses we support. We are transparently accountable and can disclose our data and financial information relating to our operations at any time for extensive scrutiny.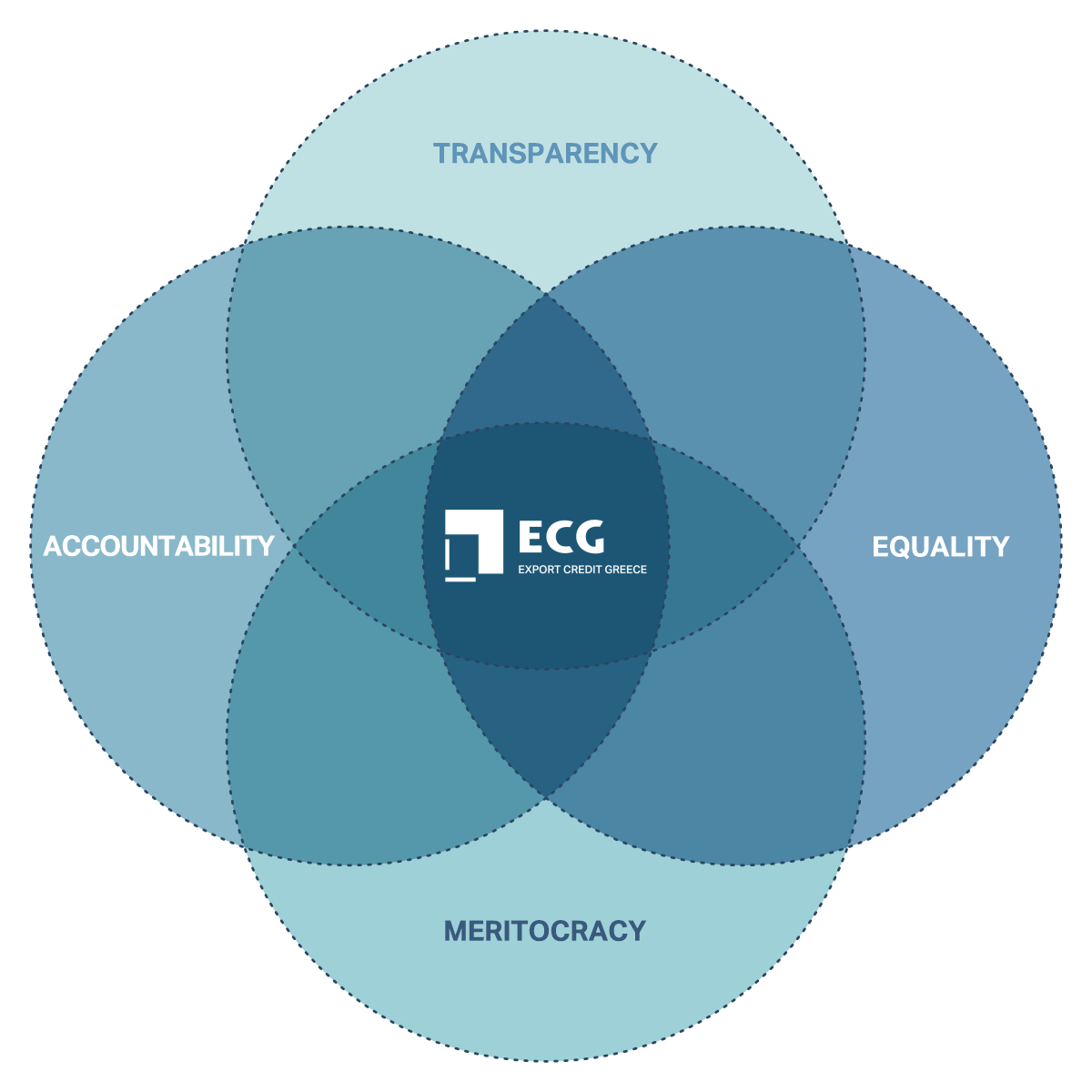 Risk Management
We continually assess the risks associated with our lending and guarantee activities, as well as the risks associated with the broader ecosystem in which we operate. Effective risk management allows us to successfully protect our audiences while ensuring the sustainability of the organisation.
Code of Ethics and Conduct
We adhere to high standards of ethics in our operations, with a deep sense of responsibility towards our partners. We avoid conflicts of interest, promote healthy competition, dutifully follow regulations and legislation, and respect our human resources and our partners.
Environment, Society and Corporate Governance
Export Credit Greece, with a high sense of responsibility both towards its people and towards society and the environment, incorporates environmental, social and governance (ESG) criteria in its operations and sets targets for the protection of the environment, while maximising the social footprint of its actions. Fully aware of the environmental and social impact of our lending and guarantee activities, we work to promote sustainable development, always respecting society and the environment. This committee plays a critical role in overseeing and guiding the company. It acts as an independent oversight body that helps ensure the integrity and transparency of financial reporting and risk management practices.
Its core responsibilities include, but are not limited to, financial reporting, internal controls, oversight of external auditors, and compliance with standards and regulations.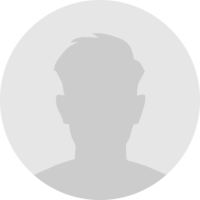 Ioannis Skiadopoulos is a Certified Public Accountant and member of the Institute of Certified Public Accountants of Greece. He has more than 16 years of experience in providing audit services acting as Engagement partner and in charge of the audit team for statutory and tax audits of Greek and foreign companies operating in a wide range of sectors (industry, commerce, services, health, real estate) listed and non-listed, mutual funds and shipping companies as well as in due diligence engagements. He has also extensive experience in transfer pricing and tax related issues. He is a member of the Institute of Certified Public Accountants of Greece and of the Economic Chamber of Greece. Since 2017 is a Partner at KSI Greece.
Education
Department of Economics, Athens University of Economics and Business
Professional Qualification, Institute of Education for Certified Public Accountants of Greece
Career
Senior Manager, Baker Tilly Greece
Senior Manager, DFK PD Audit
Audit Manager, RSM Greece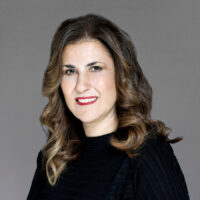 Rebecca Pitsika is more than 25 years in the HR sector and owns her own business since 2007. During her career, she has worked in well- known local and multinational companies. She is a founding member of the Entrepreneurs' Organization, Hellenic Chapter. In 2012, Rebecca was awarded as the "Best Greek Young Entrepreneur", while in 2014, she was appointed to participate in the International Visitors Leadership Program (I.V.L.P.) for "Small & Medium Business Development" by the State Department of U.S.A. Rebecca has been included in the "Fortune List for Most Powerful Women in the Business Sector in Greece" for 2017, 2019 and 2021.
Education
Bachelor of Business Administration, Athens University of Economics & Business
Diplome International de Management, Institute Commerciale De Nancy
Career
Founder & Chief Executive Officer, People for Business
HR Director & Board Member, Manpower Hellas
Head of Training & Development, Popular Bank
Head of Recruitment, Training & Payroll, Ericsson Hellas
Head of Training, Metro S/M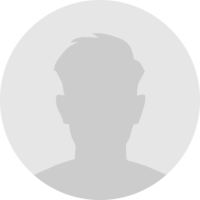 Orfeas Filos is a barrister certified to the Hellenic Supreme Courts member of the Athens BAR since 2012. He has been recruited as an HR professional. In 2011 he was hired as a lawyer trainee in the Legal Council of State, and as a lawyer he has served as special advisor for Public Law to the Secretary General of the Hellenic Cabinet.
Education
LLB, Democritus University OF Thrace
LLM of International & European Law, National & Kapodistrian University of Athens
BA of History, University of Ioannina
Career
Member of the Athens BAR Association
Special to the Secretary General of the Hellenic Cabinet
Lawyer trainee in the Legal Council of State
HR Supervisor in 3CS Telecommunications S.A.
HR Supervisor in Tsafaras and associates Legal Company